Share the post "Upon Wings 'Afterlife' Music Video Premiere via Revolver Magazine"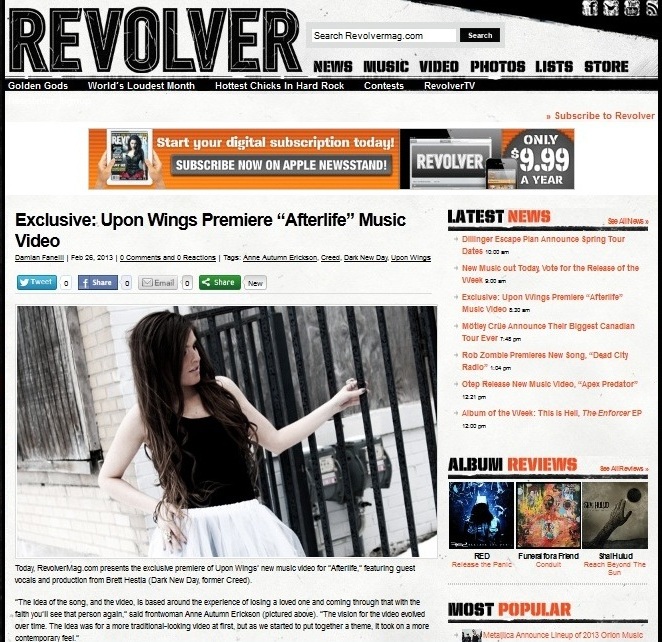 Big thanks to the folks at Revolver Magazine for hosting the exclusive premiere of our new music video for "Afterlife!" The song features guest vocals and production from Brett Hestla of Dark New Day and Creed fame, plus mastering by Grammy-nominated mixing engineer and Kid Rock recording engineer Glenn Brown. The EP features guitar work and production from Canadian musician Kevin Jardine and drummer Peter Tzaferis.
Check out the premiere here.
Upon Wings' "Afterlife" EP is due out this Tuesday, March 5, and is currently available for pre-order via iTunes.
Comments