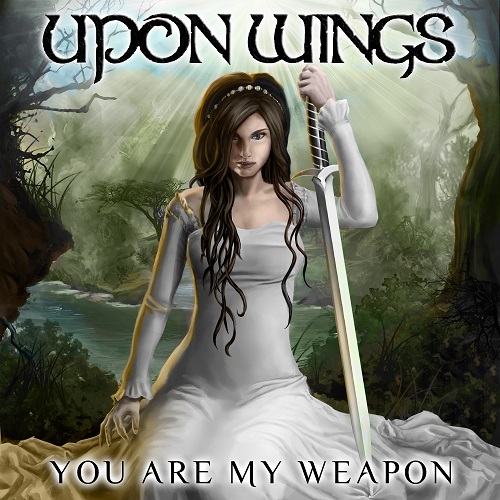 UPON WINGS hails from the U.S. and can be described as female-fronted operatic rock and metal with a classical influence. After creating the idea for UPON WINGS, classically-trained mezzo-soprano Anne Autumn Erickson entered the studio with Michigan-based, Grammy-nominated engineer Glenn Brown to put the ideas onto tape. The result is a collection of music with strong Euro-classical ties, including UPON WINGS' debut single, "The Dream (I'm Only Happy When I'm Sleeping)."
Now, UPON WINGS is proud to announce the release of their EP, Afterlife, featuring guest vocals and production from Brett Hestla (Ex-Creed, Dark New Day).
Rock and metal fans will recognize plenty of names on Afterlife. Kid Rock recording engineer and Grammy-nominated mixing engineer Glenn Brown mastered the single, while Brett Hestla (ex-Creed, Dark New Day) provided guest vocals and production talents. More metal assistance for the upcoming EP came from producer and guitarist Kevin Jardine, best known as the guitarist of Canadian nu metal giants Slaves on Dope, formerly on Ozzy and Sharon Osbourne's Divine Recordings label. Drummer Peter Tzaferis also contributed to the EP.
Recording sessions for "Afterlife" took place at Johnny K's legendary Groovemaster Studios in Chicago, where Disturbed, 3 Doors Down, Staind and countless other heavy music-makers have laid down tracks.
UPON WINGS takes listeners down a path of heartfelt introspection, pain, joy and faith.
UPON WINGS is for those who value intrigue and adventure! God bless. XO