Share the post "Upon Wings 'Take Away' Song Premiere via Guitar World Magazine"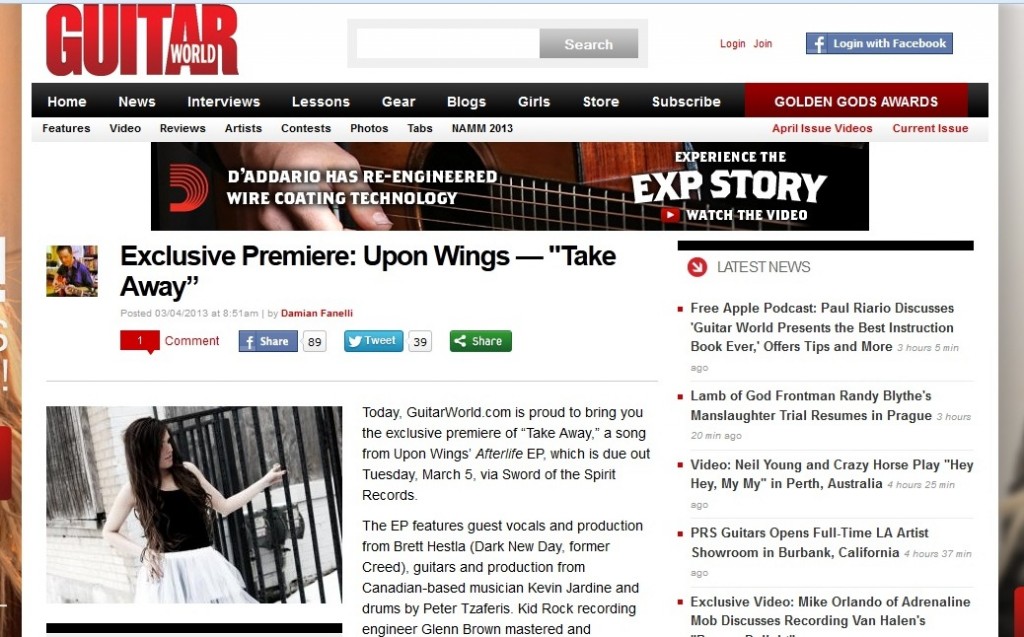 Big thanks to Guitar World Magazine for hosting the exclusive premiere of a new song off our "Afterlife" EP called "Take Away!" The song is the third track on our album, and Anne explains more about the song in the Guitar World post.
You can check out the premiere and story here.
Upon Wings' "Afterlife" EP drops this Tuesday and is currently available for pre-order via iTunes.
Comments