Biography:
Upon Wings hails from the U.S. and can be described as operatic rock and metal with a deeply classical influence. The band's sound as been described as a cross between Nightwish, Epica and Evanescence.
Upon Wings' new EP, "Afterlife," features production and guest vocals from Brett Hestla (ex-Creed, Dark New Day), mastering by Grammy-nominated mixing engineer Glenn Brown (Kid Rock's recording engineer) and stellar guitar work and production from Canadian-based Kevin Jardine. Rhythms came courtesy of the talented Peter Tzaferis.
Recording sessions for the "Afterlife" single took place at Johnny K's legendary Groovemaster Studios in Chicago, where Disturbed, 3 Doors Down, Staind and countless other heavy music-makers have laid down tracks. More of the EP was recorded at Glenn Brown's studio, Kevin Jardine's Uplift Productions and Brett Hestla's studio.
Upon Wings frontwoman Anne Autumn Erickson is a classically-trained dramatic mezzo-soprano, and her lyrics take listeners down a path of heartfelt introspection, pain, joy and faith. Anne Autumn holds a Master's Degree in Theatre, and that background fuels her dark, emotive poetry and lyrics.
Upon Wings is for those who value intrigue and adventure. Soli Deo Gloria!
Discography:
"Afterlife" EP
1. "Afterlife" (feat. Brett Hestla of Dark New Day/Creed)
2. "You Are My Weapon"
3. "Take Away"
4. "The Dream"
Airplay:
"Afterlife," the single, has been heard on the likes of Sirius XM/Octane, KTCL (Denver), KXXR (Minneapolis), KGRR (Dubuque), WIIL (Chicago/Kenoshia), WRKZ (Columbus), KRDJ (Lafayette), WRAT (Monmouth), WCPR (Biloxi), WKRL (Syracuse), KQXR (Boise) and beyond. "Afterlife" also hit #12 on SiriusXM Octane's BIG-UNS Countdown.
Official website:
Links:
http://twitter.com/uponwings
http://facebook.com/uponwings
http://www.youtube.com/uponwingsofficial
Reviews:
"Hypnotic gothic rock that flits between symphonic and operatic metal while showcasing Anne Autumn Erickson's dramatic vocals. Less bombastic than Tarja and not quite as flowery as early Within Temptation, but with a charm that is all its own." – Metal Hammer
"This stuff could be huge in Europe amongst fans of Nightwish, the Gathering, and Epica." – Pop Matters
"Exceptional release from an equally exceptional band… the vocals of Anne Autumn Erickson shine through like the brightest star. I have been very impressed by this E.P. both in terms of its song writing quality and its extremely professional production and delivery." – Planet Mosh
"An excellent EP that will appeal to a lot of fans of female fronted metal, in particular those who like the more operatic style of vocals." – Festival Photo
"Upon Wings is a solid symphonic metal sound with a vocal that comes pretty close to the top femme metal operatic sounds from Western Europe." – Sonic Cathedral
"I really like the diversity in the style of this track, as it shows the depth of Anne's voice and another dimension to her song writing and performance." – 100% Rock Magazine
"Anne Erickson is a gifted singer and a good songwriter, and Upon Wings is an act with great potential." – HardRockHaven.net
"Erickson is a mezzo-soprano and she has a wonderful voice… A band to watch." Metal-Rules.com
"There is a touch of Leaves' Eyes about Upon Wings, at least vocally. This is modern metal combined with operatic vocals." – BlogCritics.org
Record label:
Sword of the Spirit Records LLC
Photos: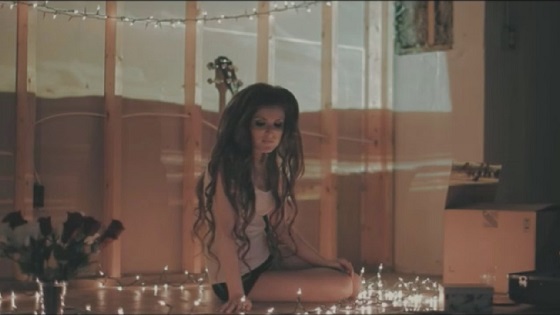 Use of the media from this web page is restricted to authorized online retail partners and media organizations, for the sole purpose of promoting / covering Upon Wings. Any commercial use of the media including, but not limited to, use of the artwork to sell or promote any product, performance or service other than Upon Wings and Upon Wings' authorized records, is strictly prohibited.